Music Reviews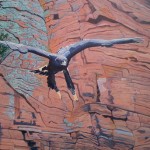 Thank you to everyone who has come to my concerts and/or purchased my CD.  I would love to get your thoughts and feelings about my music, CD and/or specific songs.  Since everyone's time is so valuable, I have decided to give an 8 x 10 print of Goldie, the fledgling golden eagle to everyone who takes the time to write a review for me (even the critical one's).
Please put your address in the post and I will write it down then remove it before I approve it.  It will not be posted to the public.
Thanks for your help and feedback.  I truly want to get this music introduced to the people who will appreciate it and want to hear it.  Your suggestions as to where I can introduce it would be great.
Blessings,
Diane