Naked in Lyons
Last year there was a bit of controversy in the sleepy town of Lyons, CO (AKA a cross between Mayberry and Northern Exposure).  Somehow Aunt Bea got all upset about a small nude water color that was in an art show in Town Hall, so the Town Trustee's decided to take it down.  That spurred my friend, Jul Swann, who puts on art shows in her Ohm Gallery and Salon to put on a show called Naked in Lyons.  I was going to bring my painting of my naked Zebras, but after helping her hang the show all evening, I realized that that would just not do.  So I went home and painted this painting: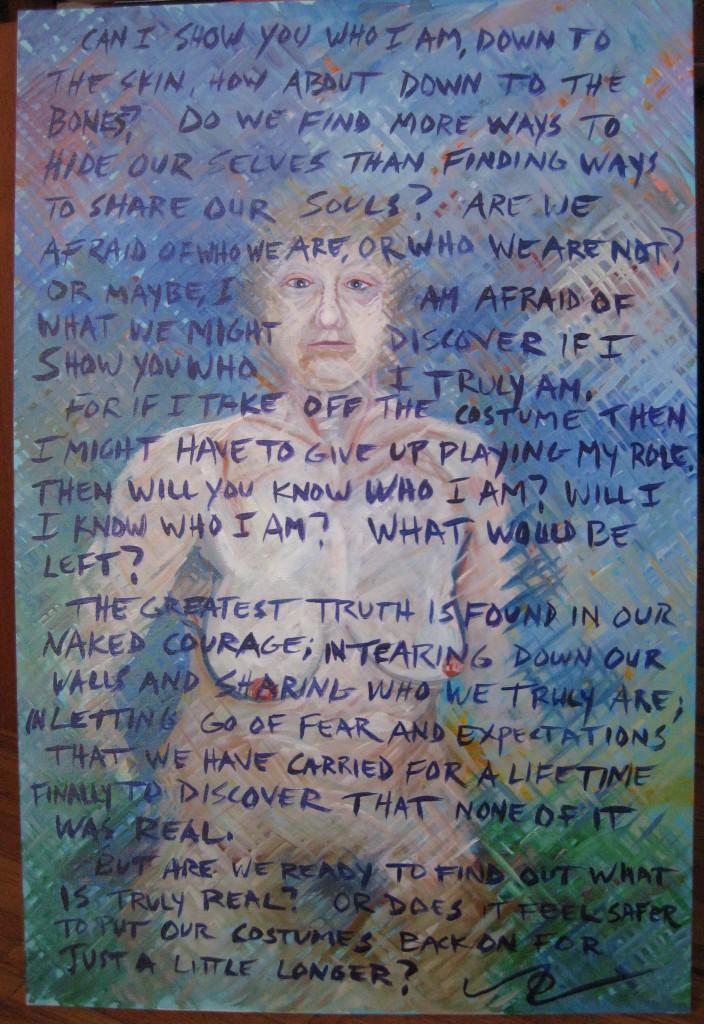 This is my idea of being naked.  Being naked with our selves completely to our soul.  This writing is is part of my Journals with God, who writes through me.
This painting is now hanging in the Lyons Town Hall as part of the self portrait show.  Let me know what you think.